WANT TO PLAY UWH IN WA?
Each and every one of our clubs welcomes new players with open arms. So if you want to give it a shot for the first time or have played before and want to get back involved, simply contact your local club (Perth, Bunbury, Collie, Margaret River or Busselton) to find out when and where.
All you need is BATHERS + MASK + SNORKEL + FINS and we can lend you the rest for a short period of time.
Costs involved vary from club to club but generally include nightly pool entry and contribution to pool hire and an annual membership to the Australian Underwater Federation.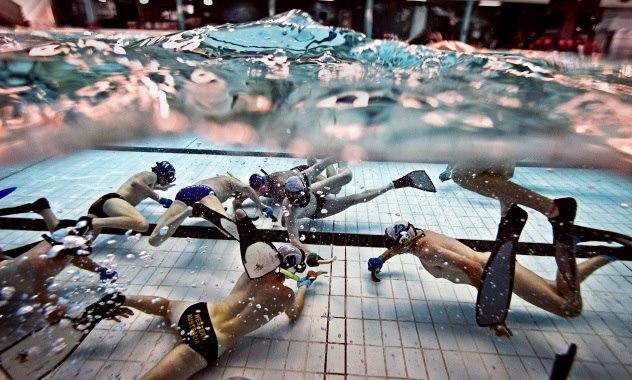 Registration is now open for Perth UWH players.
Click the link below to go to the registration page.
From September 2nd 2016 all Perth Players must be registered to play underwater hockey in Perth.
New players will be given time to try the sport before registering.
What is Underwater Hockey?
Check out the video below or for more information have a look at these pages:
Want to give it a go? Check out your local contact below and visit there club page
MARGARET RIVER RUMBLE 2017
Come on Down to Margaret River on Saturday 5th of August for the annual Margaret River Rumble underwater hockey competition! Click here for more details
All players welcome with team made up on the day.
Sunday 6th is specifically for Juniors.
UNDERWATER RUGBY
Raiders Underwater Hockey Club has recently changed to the Raiders Underwater Club as it has started the first Underwater Rugby Club in Western Australia. Find out more on the Raiders webpage or find Perth Underwater Rugby on Facebook
Key Events Calendar
(for full calendar click here or go to the events tab)
5th August - Margaret River Rumble
6th August - Junior Development Day, Margeret River
19th August - Bunbury Brawl
3rd September - 2nd State Team Selections Beatty Park
18th September - 3rd State Team Selections Bunbury & Team Announcement
5th November - WA Club Champs Social Comp, HBF Stadium or Belmont
10th-11th December - WA State Team Training Camp, Perth
9th-13th January - 2017 National Championships, Perth, WA.
Contacts
WA UWH President: Clayton Jendrzejak - 0417 994 004
WA UWH Treasurer: Shaun Marsh - 0419 196 182
WA UWH Secretary: Greg Biffin - 0429344963
Website Updates: sarahwalker1995@hotmail.co.uk
Perth
General inquiries and New Players: Josh Mackenzie
Phone: 0409 080 527 Email: josh.mac_uwh@hotmail.com
Juniors (U18's): Michaela Dommisse
Phone: 0400 697 716 Email: michaela.dommisse@gmail.com
Bunbury
Contact: Clayton Jendrzejak
Phone: 0417 994 004 Email: jumpy@e-wire.net.au
OR
Contact: Shane Blackham
Phone: 0438 851 920 Email:
Collie
Contact: Jenny Griffiths
Phone: 0427 345 539 Email: uwhmanager@gmail.com
Margaret River
Contact: PJ (Pete) McGovern
Phone: 0407 387 662 Email: pmcgovern@runbox.com
Busselton
Contact: Peter Croft
Phone: 0419933097
Email: brockmansolutions@bigpond.com